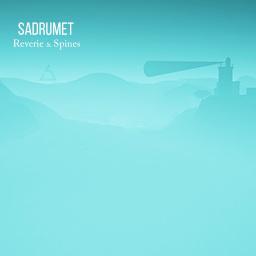 Reverie & Spines (A Music Album/VR Experience Concept)
A downloadable game for Windows
Video Game/Music Album Concept
A virtual Reality Experience
Reverie & Spines is a Music Album / Vr Experience Concept. It all started with a simple idea: Instead of making frozen video clips associated with a musical album, I chose to create a virtual experience with a stereoscopic VR clip in 360 degrees associated with a playable experience. A more personal, intimate approach which expresses the philosophy and the atmosphere of the associated Music.
You can listen to the album on spotify:
Version 3.1:
-Improving graphics
-Improving FPS
-Improving AA
-Improving cinematics
Version 3.0:
The Game is released.
VR experience
Playable with Oculus RiftS and Oculus Link
Oculus Touch compatible.


Version 1.3: Halloween
We are celebrating Halloween! So we have some new features on our world.
-A big improvement on the main character skin and movement
-some bugs fixed.
Version 1.2:
Improving Character
Special Event: Painting and photography ExhibitionArtist:Nadia Bouallegue
Version 1.1:
<hhtml6>-Character Animation enhanced</hhtml6>
- New Gameplay
-New target and achievement
- bug fixed
-some modifications on Main Menu
Version 1.0 :
Chapter 1 is available with the first track
You can download it for free.
Open Beta v0.8 :
-resolved some issues with fog
-Music textures in game
-credits Menu
closed Beta v0.7:
-ending video chapter1
-refining some character animations
Download
Click download now to get access to the following files:
Reverie & Spines.rar
236 MB